In 2012, a jury awarded a record-breaking settlement of $168 million to a nurse who bravely stood up against her former employer. This substantial sum not only reflected the gravity of the misconduct endured but also sent a resounding message to employers about the imperative of fostering safe, respectful workplaces.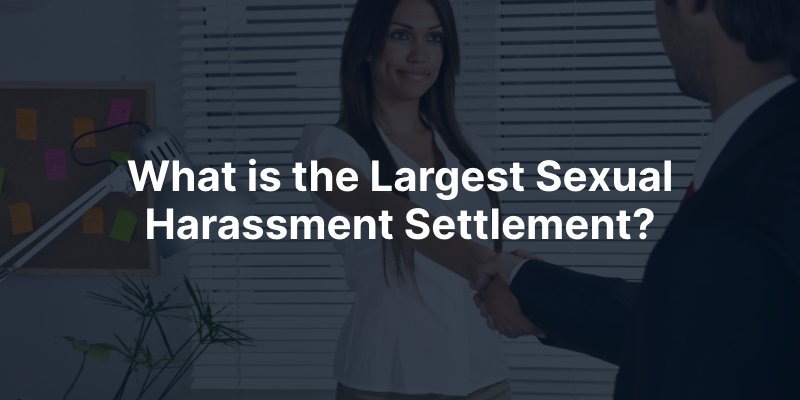 Chopourian v. Catholic Healthcare West
Ani Chopourian filed a lawsuit against Catholic Healthcare West after being terminated from Mercy General Hospital. The hospital's justification for the termination was that she allegedly failed to go to work for an on-call shift and for sleeping on the job. However, she alleged the wrongful termination was due to 18 written complaints she had filed over a two-year period related to a distressing pattern of sexual harassment and subsequent retaliation within the organization.
The jury agreed with Chopourian and found that Mercy Hospital engaged in sexual harassment, meal and rest break violations, retaliation, wrongful termination, defamation, and intentional interference with her job search.
What to Do if You Are a Victim of Sexual Harassment in the Workplace
If you are experiencing sexual harassment in the workplace in California, consider taking the following steps:
Document Everything
Keep a detailed record of each incident, including dates, times, locations, individuals involved, and any witnesses present. Describe the behavior and how it made you feel.
Review Company Policies
Read your company's policies on harassment and reporting procedures. Companies in California are required by law to have anti-harassment policies in place.
Confront the Harasser (if you feel comfortable)
If you feel safe doing so, inform the harasser in writing that their behavior is unwelcome and request that it stop immediately.
Report the Harassment
Follow your company's reporting procedures. If the harasser is your immediate supervisor or manager, report to their superior or HR department. Keep a copy of any written reports.
Contact an Attorney
Consider consulting an Orange County sexual harassment attorney. They can provide legal advice and guide you through the process from beginning to end.
File a Complaint with Government Agencies
You can file a complaint with the California Civil Rights Department (CRD) or the federal Equal Employment Opportunity Commission (EEOC).
Cooperate with Investigations
If your employer initiates an investigation, provide them with all necessary information and cooperate fully. This demonstrates your commitment to resolving the issue.
Preserve Evidence
Keep any documents, emails, or text messages related to the harassment and complaint. These may be crucial if the situation escalates.
Monitor for Retaliation
It is against the law for any adverse action to be taken by your employer or coworkers against you for reporting sexual harassment. For example, negative performance reviews, demotion, reduced hours, isolation or ostracization, unwarranted disciplinary action, termination, etc. Document all instances and report them to your supervisor or HR if you feel comfortable. If the issue persists or is not resolved, speak to an attorney if you have not already.
File a Lawsuit
After reporting the sexual harassment to the CRD or EEOC, they may give you a notice of your right to sue. You can then decide whether you would like to file a civil lawsuit in court to pursue Justice and compensation.
You have the right to a safe and respectful work environment and are not alone. Seek support from friends and family, and arrange a free consultation with a trusted Orange County employment lawyer who will fight for your rights.