If you believe you have been wrongfully terminated, know that you have rights. At Aegis Law Firm, our Orange County wrongful termination attorneys have decades of experience tenaciously representing the rights of employees throughout California and can help you seek the compensation you deserve.
Reasons why you can trust us with your Orange wrongful termination case:
Have you been wrongfully discharged from your job in Orange County? Call (949) 379-6250 or contact us online for a free case review. Our employment lawyers in Orange County can help.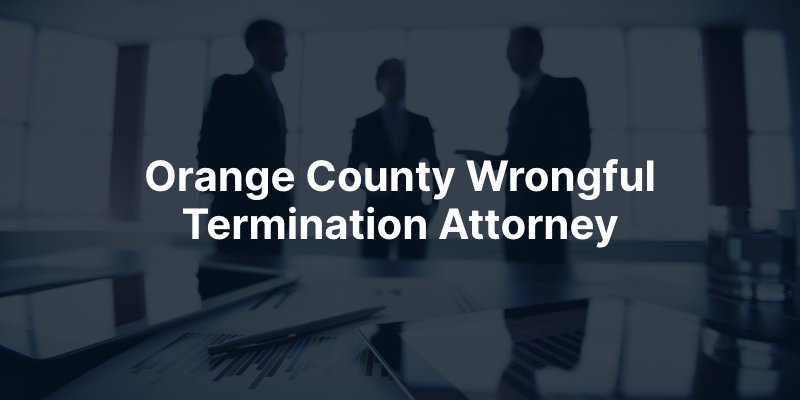 Navigate This Page
Damages for Wrongful Termination
There are a range of damages that may be available to you if your wrongful termination claim is successful. These include:
Back pay for lost earnings and benefits

Damages for emotional distress

Attorney's fees and costs

Punitive damages
Note that not all successful claims are entitled to punitive damages. A claimant will be entitled to punitive damages if there is clear evidence to show that the employer was guilty of oppression, fraud, or malice. Punitive damages are awarded in addition to actual damages suffered, as a way to punish the employer for their actions.
How to Determine if You Were Wrongfully Terminated
Employers are not required by law to give advance warning or a reason for terminating your employment. They also do not have to allow you the opportunity to correct any issues related to your work performance or let you defend yourself. However, if you cannot think of any negative behavior committed on your part that would warrant being fired, ask yourself the following questions:
Did you recently file a complaint related to sexual harassment, discrimination, or a violation of public policy? (Retaliation)
Did you use false information given to you by your employer and were fired as a result? (Fraud)
Did you recently or were you about to amend your employment contract? (The contract may stipulate when you can be terminated)
Was the reason for your firing typically responded to in a different manner? For example, if another employee did the same thing and only received a warning. (Discrimination)
Was your reputation or community standing damaged by your employer in the termination process? (Libel)
If you answered yes to any of these questions, you might have a case for wrongful termination. Consider speaking to an Orange County wrongful termination attorney as soon as possible, and keep in mind that this is not an exhaustive list. It is always worth consulting a lawyer to determine if your firing qualifies.
Breach of Contract
Employees often enter into a contract when beginning to work with a new employer. If your termination meant that your employer broke a promise made to you, you may be able to pursue a wrongful termination lawsuit based on a breach of contract. For instance, a breach of employment contract or wrongful dismissal typically occurs when a contracted employee is:
Terminated without reasonable notice;
Terminated without notice for misconduct, and there were no reasonable grounds to do so; or,
Terminated before the end of a fixed term.
A written or oral employment contract typically outlines an employee's pay, duties, and obligations to the employer but also may include limits on your employer's right to fire you. For example, it may stipulate that you cannot be fired at a moment's notice and that it can only occur within or after a certain time period, or only for particular reasons. In fact, it is common for employment contracts to state that an employee will not be fired without "just cause."
Since "just cause" is left open for interpretation, employers must have a fair and honest reason to fire an employee, supported by substantial evidence. An example of termination in breach of contract without "just cause," as stipulated in a contract, would be if an employee is well-liked by co-workers and good at their job but the head of the company fires this employee to hire a business associate and bring them into the company.
California also recognizes "implied contracts," suggested by an employer's statements or actions. For example, if there are policies in place that dictate specific disciplinary procedures that will occur prior to a termination of employment. However, violations of a spoken contract can be much more challenging to prove.
At-Will vs. Wrongful Termination in California
Losing your job is arguably one of the greatest challenges you could ever face in your career, especially if it happens unexpectedly. While the end of any employment relationship is not without its challenges, the frustration and difficulty of this situation can be compounded if you feel that your termination was not justified.
The majority of workers in California are known as "at-will" employees. This means that the employer may end the employment relationship at any time, with or without just cause. However, there are important exceptions to the "at-will" rule that have been created by the courts, statutes, and public policy in order to protect employees from wrongful termination.
Employers Can't Fire For Discriminatory or Retaliatory Reasons
Although the law can be complicated in this area, the majority of the laws are set-up to protect you. There are a variety of reasons an employer may not fire an employee.
Generally, there are two scenarios under which an employee may not be terminated:
Discrimination
Retaliation Wrongful Termination
An employee is a victim of retaliation when they are subjected to an adverse employment action such as a demotion, or constructive discharge by their employer. The employee must prove that they engaged in a protected activity which was a substantial motivating reason for their employee's action.
Under Title 2 California Code of Regulations section 11021, employers are prohibited from taking adverse employment actions against an employee because the employee has opposed practices prohibited by the Fair Employment and Housing Act (FEHA) or has filed a complaint, testified, or participated in any government investigation or hearing against their employer. 
Adverse employment actions include:
Demotion

Suspension

Failure to hire or consider for hire

Failure to give equal consideration in mankind employment decisions

Failure to treat impartially in the context of employee recommendations for subsequent employment

Denial of employment benefits

Create unbearable working conditions
An employer may adopt a defense claiming that their actions constituted reasonable discipline of an employee. Employers are allowed to enforce reasonable disciplinary policies, and take action if they find an employee to be disruptive or acting in a way that is detrimental to their legitimate business interests.
Retaliation cases are typically fact-specific. The burden is on the employee to prove that there was a causal link between their actions, and the employer's alleged adverse retaliatory actions. The particular facts of every case will be different. And, every case will be determined by its particular facts, which is why it is important to speak with an experienced  Orange County wrongful termination attorney as soon as possible to determine your legal options.
Was Your Release A Form Of Retaliation?
Employers are responsible for providing a safe work environment for their employees. Those employees can also report an unsafe work environment to government officials. When employers become aware of the report, they may try to fire the employee to retaliate or to punish them. This is not legal.
Common Reasons Employers Retaliate
Retaliation may be the reaction of your employer after you:
"

Whistle-blower

" – Notify higher management/outside entity of illegal activities

Protest or Report – Discrimination,

harassment

(against protected class),

wage and hour violations

, unsafe work conditions, or a perceived illegal activity

File a

Workers Compensation

claim

Request/take a protected leave:

FMLA

, CFRA,

Maternity Leave

, Medical Leave, Voting, Jury Duty

Participate in a protected activity such as take time off to vote or complete jury duty, union discussions, file a lawsuit, etc.
Wrongful Termination as a Form of Discrimination
In the state of California, employers cannot fire an employee because of specific characteristics. The employer may try to claim that the decision to terminate the employment because of something else, making it vital for you to work with a wrongful termination lawyer in Orange County to determine the truth behind the decision.
An employer cannot fire someone for any of the following reasons:
Discrimination can also arise for any other protected class including political affiliation, disability, and national origin. Whenever an employer terminates an employee of a protected class, it is the wrongful termination attorney's job to show that the employee's performance was up to par, and there was no valid reason for the termination.
To successfully make a claim for wrongful termination based on discrimination, you must have evidence to show that discrimination was a substantial factor in your employer's decision to terminate your employment.
The employer has a right to defend themselves, and may show that the termination was based on legitimate, nondiscriminatory reasons, which would have led them to make the same decision about your employment at the time you were terminated. If your employer is successful in demonstrating that they would have made the same decision for lawful reasons, you will not be awarded damages, backpay, or an order of reinstatement. However, an employer's successful defense based on other legitimate, nondiscriminatory reasons will not deny you any declaratory or injunctive relief, and reasonable attorney's fees that you may be entitled to.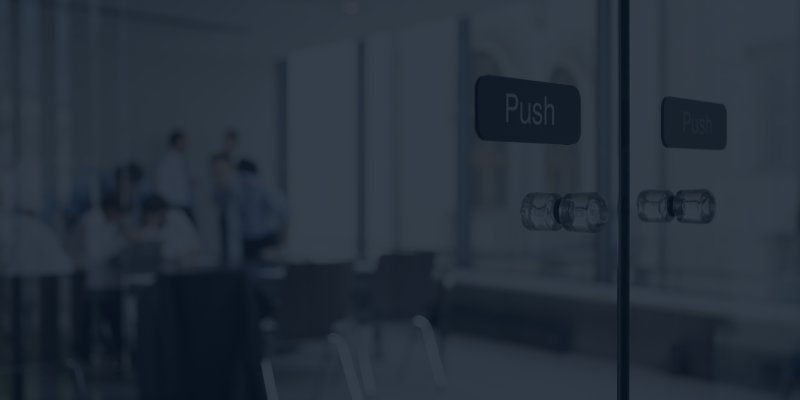 What is "Constructive Termination"?
Sometimes, when there is conflict in the employer-employee relationship, the employer may choose to create a hostile working environment to force the employee to quit, rather than fire the employee and risk a lawsuit. This is a constructive termination. While there is no direct communication from the employer terminating the employee, the employer knowingly permits intolerable working conditions under which a reasonable person in the employee's position would have had no reasonable alternative but to quit.
To succeed on a wrongful termination claim based on constructive termination, you must prove that:
Constructive termination can be used in retaliation against employees who have invoked their rights in the workplace, or taken other action that the employer considers to be adverse to them.
What if I Signed a Mandatory Employment Arbitration Agreement?
Some employees are required to sign an employment arbitration agreement as part of their employment agreement. An employment arbitration agreement generally compels employees to resolve disputes that come up in the employer-employee relationship by arbitration, rather than filing a suit in court. This requirement to arbitrate may cover wrongful termination or employment discrimination claims.
Mandatory employment arbitration agreements are valid as long as they allow the employee to vindicate their legal rights. Such agreements must meet certain minimum requirements to allow for the vindication of your rights. These are:
The arbitrator must be a neutral party, who knows the laws in question and understands the concerns of both the employer and the employee;

It must provide for adequate discovery, specifically, a fair and simple method to allow the employee secure necessary information to make their claim;

There must be a written decision that will permit some form of judicial review to ensure that the arbitration decision is consistent with the applicable governing laws;

There must be limitations on the cost of arbitration such that there is a fair method of cost-sharing between the employer and employee to ensure affordability of and access to arbitration for all employees;

The agreement must not be unconscionably one-sided;

There can be no provisions limiting damages, contrary to public policy. The agreement must allow a range of remedies that equal what would be available to the employee through litigation; and

The agreement cannot deny the employee's right to independent legal representation.
Even if you have signed a mandatory employment arbitration agreement, you still have a right to be represented by a knowledgeable wrongful termination attorney in the arbitration process. If you have signed a mandatory employment arbitration agreement, all hope of getting justice is not lost. Speak with an experienced wrongful termination lawyer in Orange County who can help you protect your interests.  
Call An Orange County Wrongful Termination Lawyer Today
At Aegis Law Firm, we protect the rights of those that have been violated by their employer. Because the terms of a wrongful termination vary so greatly, you should contact our office as soon as possible for a free case evaluation. Our Orange County wrongful termination lawyers can help you determine if your termination was in fact wrongful, and what you can do to be compensated for your hardship. Many wrongful termination settlements turn out to be quite large, but the amount awarded depends upon the individual circumstances surrounding each case.
Call (949) 379-6250 for a free case evaluation with a wrongful termination attorney in Orange County at Aegis Law Firm.​ We proudly serve all of California, including Orange County, Irvine, Anaheim, Riverside, Los Angeles and San Diego. Our employment law office is located in Irvine, off the Interstate 405 freeway near the Irvine Research Center. 
---
"If you were wrongfully terminated and need advice, give Aegis a call. Sam & Ali were a pleasure. You won't be disappointed. I hope to never use their service again, but I know if I ever need this type of service in the future, it's definitely Aegis!"
– Zee O.